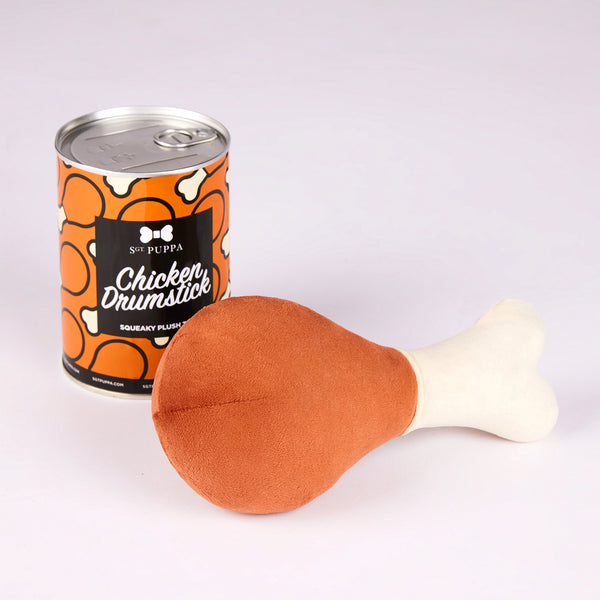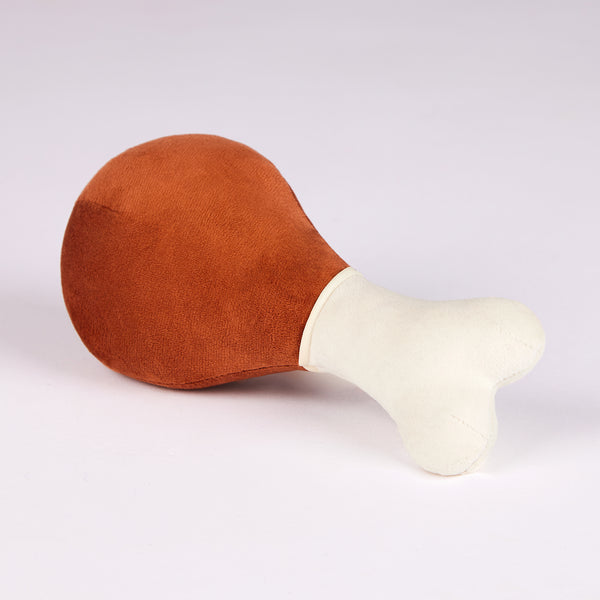 Chicken Drumstick Plush Toy
What pooch doesn't love a succulent chicken leg? This Texas style squeaky plush toy is 'chook' full of flavor!
Paw-yeah!
This Sgt Puppa's plush toys are robust and ready for hours of ferocious play! Plus, Packed in a unique tin box packaging, they also are a great gift for any occasion.
- Squeaky plush toy
- Sold in a can

Composition: 100% Polyester