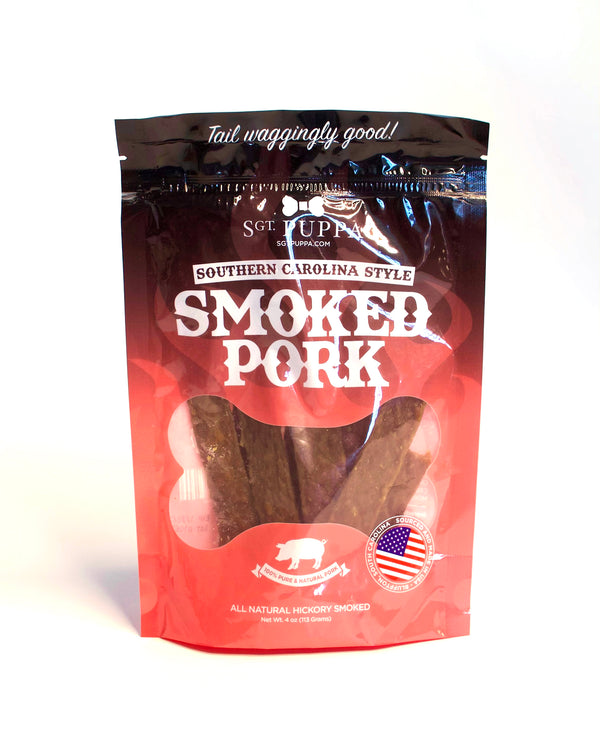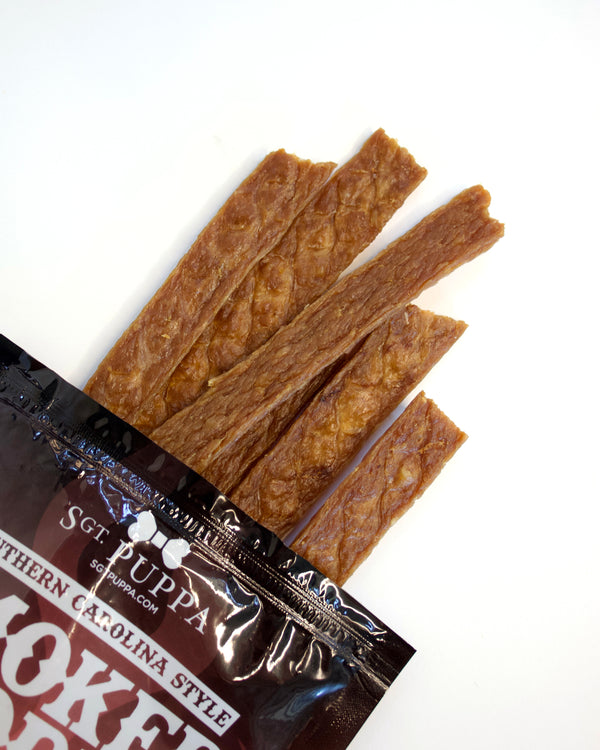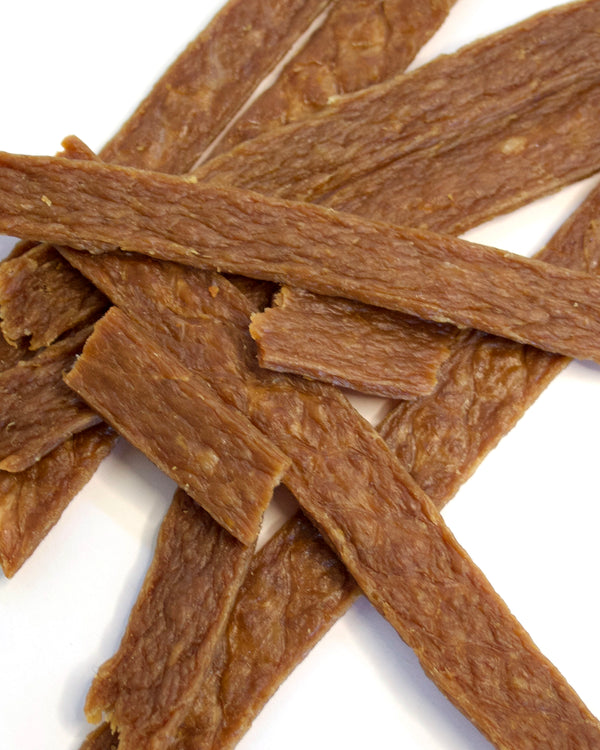 Southern Carolina Style Smoked Pork
The robust flavor of 100% real pork, carefully sourced from American farms and made in the USA, makes every bite of these jerky treats tail-waggingly good. Slow smoked for maximum flavor, these treats are sure to give your pup a lip-smacking reward with smokey pork aromas!
At Sgt Puppa we know that our pooches are natural born chewers. We also know that simple, wholesome and nutritious treats are essential to their health and happiness.
- Made, sourced and packaged right in the USA- No fillers, no by-products, no preservatives, no additives, no hormones- Hand Made in small batches
Ingredients: 100% Pure Pork