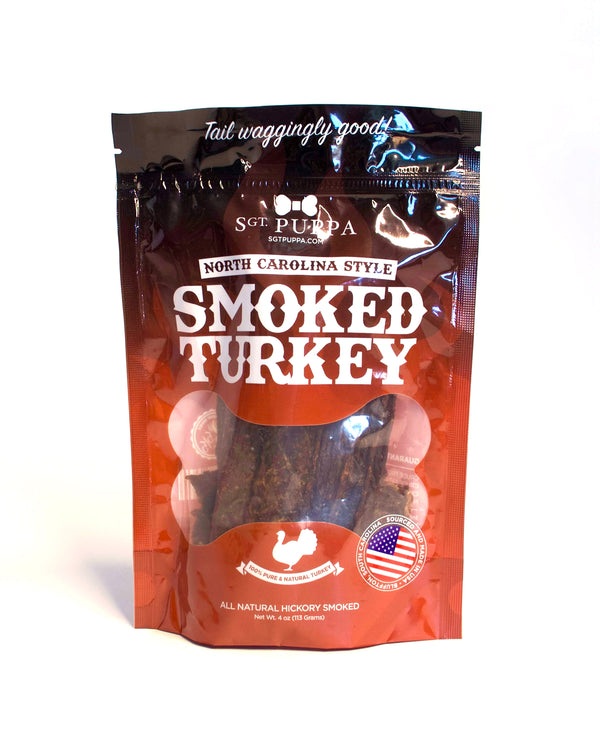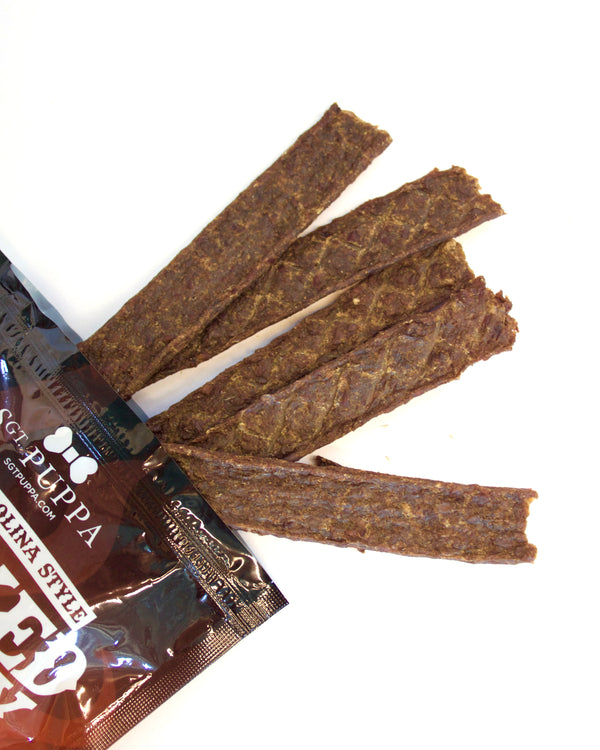 North Carolina Style Smoked Turkey
Give your pup a seat at the Thanksgiving table! Our Hickory smoked turkey jerky has a delectable smell and savory taste that your dog will gobble up! These protein packed turkey treats will be a new favorite.
At Sgt Puppa we know that our pooches are natural born chewers. We also know that simple, wholesome and nutritious treats are essential to their health and happiness.
- Made, sourced and packaged right in the USA- No fillers, no by-products, no preservatives, no additives, no hormones- Hand Made in small batches
Ingredients: 100% Pure Turkey